RPA Use Cases: Lower Costs, Better Experiences, Real ROI
Organizations going through a digital transformation have more opportunities than ever to further automate their business processes. Let's consider some proven robotic process automation use cases and the value that they can create for organizations operating in a difficult time.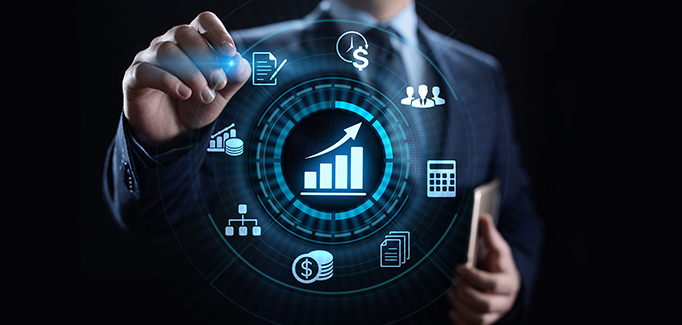 In a challenging time for organizations around the world, enterprises face the need to reconcile the imperative of meeting rising customer expectations with the need to drive down costs. Leading businesses are accelerating their digital transformation and automation programs to manage these conflicting demands on their operations. Robotic process automation (RPA) is one of their most important tools in this environment.
RPA enables organizations to automate manual, repetitive tasks across different applications, so that their people can be more productive and have more time to focus on strategic initiatives and the customer experience. From front-office to back-office, from sales to finance to HR to customer service, and from retail to telecoms to financial services, RPA use cases are numerous.
Here are just a few examples of how leading companies are already using RPA to improve business performance.
RPA Use Case 1: Processing Invoices
Administering large volumes of invoices can be a time-consuming and error-prone process that leads to delayed or incorrect payments. This, in turn, can create even more manual work for the admin team and place strain on the company's relationships with its vendors and service providers. RPA can help to vastly reduce the amount of time human administrators need to spend on processing invoices and improve accuracy.
A robot can automatically extract unstructured data from a scanned invoice or emailed PDF using optical character recognition (OCR). Once in a structured format, the data can be transferred to the ERP system or referred to a human operator to review in the event of an exception or complication.
From there, robots can be used to automate processes such as approving an invoice for payment, routing it to a human operator for review, and reconciliation of payments and invoices. This can help organizations with a highly manual accounts payable process to reap significant efficiencies, improve regulatory compliance and gain better control over invoices payable.
RPA Use Case 2: Employee Onboarding and Offboarding
The human resources (HR) function spends much of its time gathering and processing employee information. It can be challenging to stay on top of the data—what's more, the admin is a distraction from adding value for employees and the business. RPA can help automate many tasks related to onboarding and offboarding employees and keeping their information up to date.
For example, robots can be used to update multiple systems with an employee's personal details when they first join the business. This can save hours of valuable time in instances where there are no back-end integrations between disparate systems (training platforms, payroll, employee self-service, identity and access management etc.) that need access to employee data.
RPA Use Case 3: Call Handling in a Large Contact Center
Especially in a world where many people are still avoiding high-street stores and branches due to the pandemic, contact centers are under enormous pressure. Customers expect their calls to be answered quickly and their issues to be resolved rapidly and on the first call. Agents and call center supervisors, meanwhile, face stringent service level agreements and heavy call volumes.
Offloading work that does not require a human touch on to robots can alleviate the strain. Robots can take care of routine, critical jobs that require single-minded, fast and accurate handling—for instance, data entry actions, generating customer letters and wrapping up a call.
RPA can be paired with an attended automation solution like NEVA (NICE Employee Virtual Attendant) for even better results. A virtual assistant like NEVA can take care of jobs like auto-populating forms, collecting data from numerous systems, or cutting-and-pasting customer information from one app to another, so the agent can focus on the customer experience rather than the screen.
One example of RPA in action in a large contact center is a NICE customer in the telecoms industry that reduced the handling time for agents to upsell a package from 42 to 19 days. Furthermore, its automation of front and back-office processes yielded $3.5 million in cost savings over two years.
RPA Use Case 4: Opening a Bank Account
In the COVID-19 era, banks have needed to accelerate the digitization and automation of their processes to keep up with the digital demands of their customers. A blend of RPA and artificial intelligence (AI) can be used to fully automate processes such as opening a new account for a customer and conducting the Know-Your-Customer/Anti-Money Laundering (KYC/AML) checks.
The customer could initiate the application for a new account online via a chatbot or online form. Once they supply their application form and supporting documents, a robot could use this data to check the customer's credit score and run KYC verification on Google and social networks. Then, with OCR, the data from the scanned documents (which the customer uploaded with the form), can be extracted.
If it picks up an exception such as difference between the customer's name on the form and the ID document they supplied, it could refer the application to a human agent. This agent could then confirm that James Smith and James Robert Smith are the same person because their national insurance number is identical. Based on human input, the robot learns how to respond to similar situations in the future.
The human could then hand the account application back to the robot, which can finish the back-end tasks required to open the account. Once this is done, the robot sends an email to the customer with a welcome message, account information, and access credentials.
RPA Use Case 5: Claims and Refunds
Lengthy claims resolution processes are a pain point for customers and enterprises not only in insurance but also in sectors such as retail and logistics. It's important to ensure that a customer's claim for a replacement, repair or refund is valid. But when someone makes a claim, they will often already feel frustrated with their supplier or service provider, so it's equally important to offer the customer a speedy and transparent resolution.
RPA robots can play a valuable role in assessing the eligibility of customer claims against defined business rules. They can, for example, rapidly and automatically approve claims for payment when they are below a certain monetary value and when they meet conditions such as a valid policy number or invoice number.
Higher value claims or those that don't meet the criteria for automatic approval could be routed to an agent for adjudication. A logistics company that deployed NICE's RPA solution for claims handling reduced the time needed to process the average claim from 6-8 weeks to 2-3 hours, dramatically improving the customer experience.
RPA Use Case 6: Order Processing
Manual processing of orders often results in errors and delays that can hinder the customer experience and waste company resources. It's not fit for purpose in a world where customers expect instant gratification. Fast, accurate and efficient processing of sales orders is thus essential for any business that wants to deliver a great customer experience, speed up revenue flows, reduce returns and refunds, and increase efficiency.
RPA robots can help automate many of the processes involved in processing an order including verifying the customer's address, issuing the invoice, scheduling delivery, printing the shipping label, and updating warehouse inventory. One such instance is of a retailer that uses NICE RPA to automatically schedule deliveries and manage delivery exceptions.
The solution automates processes and tasks associated with the equivalent of 16 full-time employees—around 150,000 delivery records and 4,000 hours of work a year. This system has also eliminated 100 percent of order entry errors. The attended robots that manage delivery errors process in the region of 50,000 delivery records a year and save 1,000 hours of manual work.
RPA Use Case 7: Provisioning New IT Users
Provisioning new user accounts is a headache for enterprise IT departments, and the volume of account requests is only growing as companies open access to their systems to suppliers, contractors, business partners and other people outside their workforce. There are far better ways for highly skilled and expensive IT resources to be spending their time.
Even though some business solutions and platforms offer tools for automating the provisioning of new accounts, a systems administrator will still typically need to manually approve some requests and adjust security permissions. But a robot can be designed and deployed to perform most of the configuration to minimize the manual work for the IT team.
Look at our resource center for more examples of powerful robotic process automation use cases or the RPA guide for more information about RPA.