The Robotic Process Automation Life Cycle
It's been a journey, a journey of intensive development and innovation, and one where we have now released NICE RPA version 7.0, a culmination of innovative tools and features contributing new levels of value to the market. Even though we are on the brink of a technological revolution with an outbreak of many variations of AI driven technology hitting the market, at NICE we have stood by our vision of creating intelligent automation technology to specifically enable the organization's people. You see, we believe in the unlimited potential of the human workforce, and our inspiration to create new generation automation technology is built with the intention to enable the human workforce to reach its best potential. After all, the workforce of tomorrow will entail the full collaboration and coexistence between human and virtual robotic employees.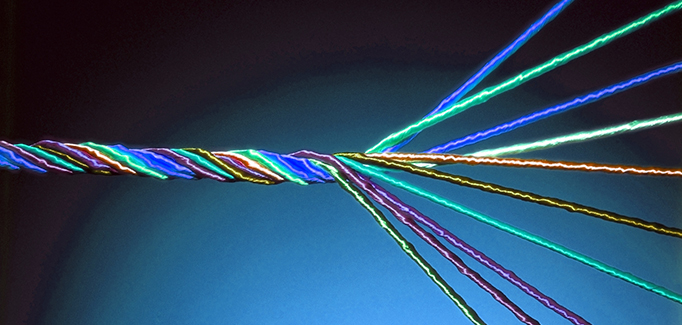 Let's look at what NICE RPA version 7.0 means for the RPA market and enterprises at large, and more specifically how it will positively impact some of the key stages of the automation life-cycle:
RPA-AI innovation supporting intelligent process selection and production speed
A common industry pain point, felt by many organizations globally, is deciding which business processes should be automated and which criteria to follow while evaluating process candidates for automation. This essential building block in the RPA and Desktop Automation life-cycles can determine the success or failure of an RPA project. Automation Finder is a home-grown AI infused RPA diagnostic tool, unique to NICE, and designed to pinpoint the specific processes which are ripe for automation, with precision and speed utilizing Desktop Analytics, Machine Learning and Deep Learning technologies. Version 7.0 enables organizations to leverage Automation Finder to its full potential. Additionally, processes which are selected by Automation Finder which are suitable for both unattended and attended automation, will by default yield the greatest ROI for the organization.
The phase of designing or developing process automations is fraught with challenges from sourcing automation developers with the right level of experience, to establishing the right connectivity and all the while ensuring that the business users will successfully adopt the automated process. Automation Studio, a next generation, cloud based design environment for creating and managing automations will curb many of these challenges. The user-friendly UI, along with its built-in intelligence, provides a unique and simplified approach for automation design, which enables less technical users to create and develop process automations. The built-in intelligence feature, offers real-time guidance to the developer, as they are designing the automation to ensure successful deployment. This enables faster production, with minimal design errors, ultimately enabling organizations to reduce the time to value gap with faster ROI realization. What's more, with fully enabled continuous delivery from the cloud, new features and capabilities can be accessed immediately, as and when they first become available. This enables automation developers to enjoy the latest features without having to undergo a full upgrade.
Following the release of our break-through Shape Analysis connectivity feature, enabling the expansion of RPA deployments into virtual environments, in version 7.0, we continue to build on this innovative connectivity approach with additional enhancements.
Simplifying RPA deployments by innovating the Human2Robot Interaction
NEVA (NICE Employee Virtual Attendant), with additional enhancements in 7.0, personifies how the human and robotic workforces can work together collaboratively. NEVA's intuitive human-like interface invites employees to request real-time assistance and ask questions via text. Employees can ask NEVA to execute a task, perform calculations or display contextual process guidance as and when they need it. Essentially revolutionizing the way in which processes are automated and optimized on the Desktop, NEVA can also trigger the unattended robotic workforce, in the backend, to execute various processes.
Another critical issue for many organizations, is the ability to track, monitor and manage a massive virtual workforce. The new Unified Admin concept enables human employees to monitor and manage the entire robotic workforce from a single screen view.
As the acquisition of RPA and virtual assistant technology increases, organizations will continually need to source innovative ways in which to streamline and fast track their ROI realization. Version 7.0 is just the beginning of an ongoing journey that will bring more and more smart innovations to the market. Further down the line, we foresee NICE automation robots obtaining the capabilities to not only enable other robots via sourcing automation opportunities, but also automating the design and development of process automations with a single touch of a button. Stay tuned!