NICE Robotic Automation
Technology Partners
Continuously Infuse Innovation into Your RPA Journey
Our technology partner ecosystem enhances the value that NEVA brings to our customers by enabling NICE's robotic workforce to work with cutting edge AI technologies such as: Machine Learning, Intelligent Document Processing, and Process Mining. This enables intelligent process optimization while unleashing employees' potential to ensure exceptional customer experience.

NICE RPA is the only platform in the market which includes ABBYY's FineReader OCR engine as part of its offering. In addition, NICE RPA comes with a pre-built integration with ABBYY's FlexiCapture a best-of-breed Content Intelligence solution to turn unstructured content within scanned documents into structured data, enabling smarter automations with machine learning capabilities.

The NICE RPA platform integrates with AWS Lex, Comprehend, Personalize, and Kendra for a robust suite of machine learning interfaces, enabling an expanded offering of real-time, automated capabilities. This allows organizations to automate complex tasks and processes.

Leverage the integrative wisdom
of process mining and desktop
process discovery technologies to
discover the best processes to
automate, understanding both
"the forest" (how end-to-end
processes are executed) and "the
trees" (the desktop sequences
which compose each stage).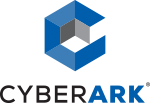 Get a complete security solution to protect data, infrastructure and assets with the NICE/CyberArk partnership integration. CyberArk's Privileged Access Security solution establishes and protects NICE's robots access passwords and other data sensitive items to ensure that connected Digital Workforces are compliant with policies and meet proven security standards.

Discover insights in unstructured
text using natural language
processing (NLP).

No matter the coffee stains, scan
lines or messy handwriting,
NEVA's integration with
Hyperscience turns documents
into the structured data you need
to service your customers.

Discover insights in unstructured text using natural language processing (NLP).

Enhance service for wealth management customers with a Conversational AI platform designed specifically for the Financial Services industry.

Extract meaningful intelligence from unstructured data, written in different languages, by applying AI techniques to understand documents

A global partner of NICE with 9 subsidiaries. TCG's DocProStar platform converts unstructured content to structured data for NEVA to increase efficiencies and lower labor costs. TCG assists NEVA with automation of simple capture and document classification applications like: accounts payable, accounts receivable, and human resources. For complex dossier processing, TCG also assists NICE's unattended bots to achieve the highest level of out of the box automation for: case management, claims processing, customer on boarding, and loan processing.